Making a Difference on the 10th Anniversary of the Boston Marathon Tradegy
Ten years ago April 15th through April 18, the lives of many were forever changed by unspeakable acts of terror. Since the establishing of the Sean Collier Memorial Fund your donations have provided financial assistace to many different causes to further the work that Sean loved - working with children.
It's not too late to donate to this year's Collier Strong Boston Marathon Team. Without you, we would not be able to support the development and implementation of community programs designed to build connections between law enforcement and the communities they servel
Former Heavy-Weight Champ Buster Douglas Shares Life Lessons, Skills With Young Boxers In Lowell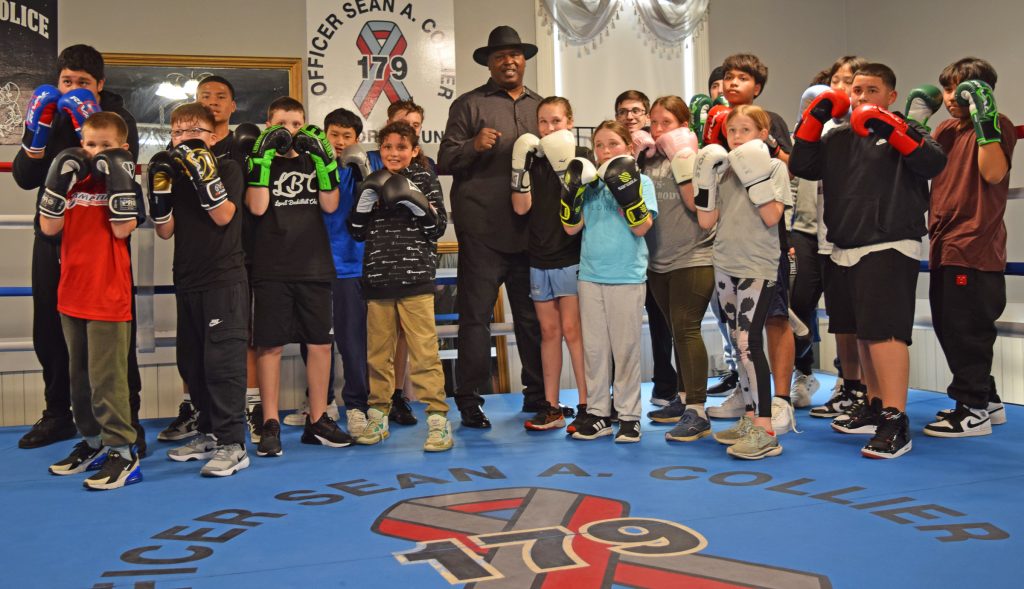 Thirty-Three years ago, James "Buster" Douglas beat Mike Tyson to become Heavy-Weight Champion. Today, he gives motivational talks to future boxers. Douglas was recently at the new Lowell Police Youth Services Boxing Gym, built thanks in no small part to the Sean Collier Memorial Fund, a youth program free for 200 kids in the city.

"If you know the discipline, it'll all come together. And it all came together for me to fulfill a childhood dream — becoming the heavyweight champion of the world," Douglas said. Thanks to Buster, we may have a number of kids of the next generation who will have that same dream.

https://www.wcvb.com/article/heavy-weight-champ-buster-douglas-young-boxers-in-lowell/43182389
---
The Memorial Fund Donates To The Boys and Girls Club of Greater Salem, NH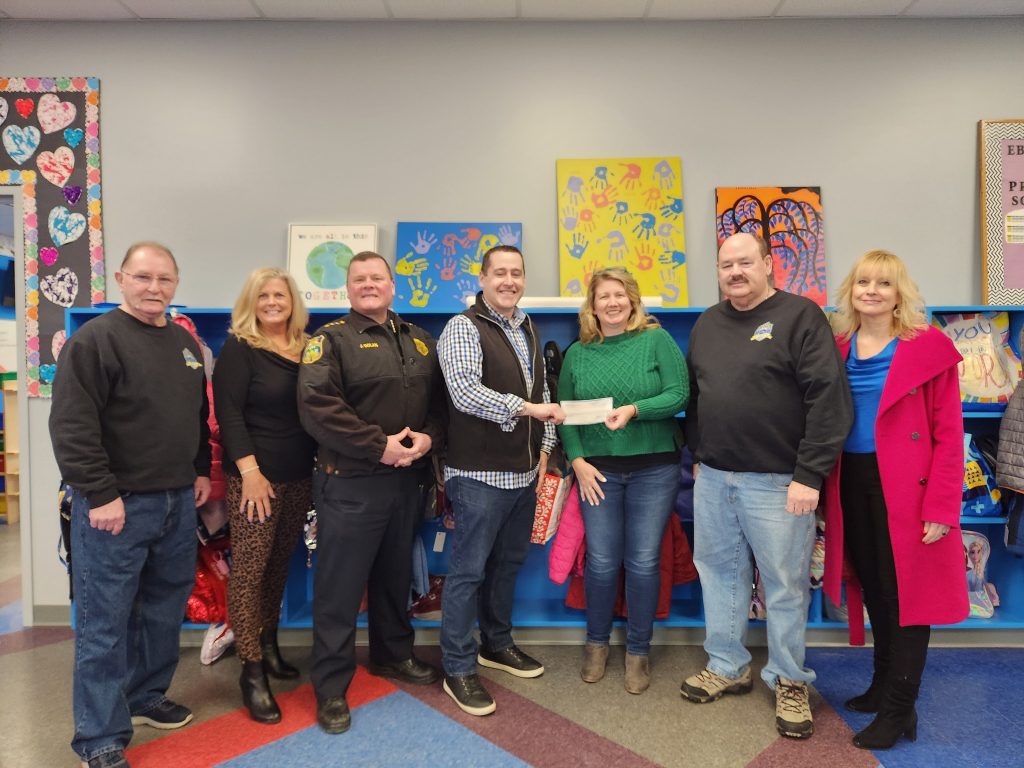 We stopped by the Boys and Girls Club of Greater Salem, NH last month. On behalf of the Memorial Fund, Kelly Dolan, presented the Boys and Girl's Club with a check for $3,500. (Kelley's husband Joel is Salem, NH Chief of Police.) We hope that this will help the Boys and Girls Club provide a safe and affordable place for kids and teens during critical out-of-school time. We look forward to developing this relationship in the future.
Kelley is also one of our runners for this year's Marathon and one of our biggest fundraisers. She and fellow runner, Kassandra Storms (Seabrook PD), were recently interviewed by WMUR Channel 9 in New Hampshire.
https://www.wmur.com/article/salem-boston-marathon-sean-collier-memorial-fund/43103852
---
The Officer Sean A. Collier Memorial Fund was established to honor the memory of Sean A. Collier who was Killed In the Line of Duty by the Boston Marathon Bombers on April 18, 2013.
---
It's Still Not Too Late to Donate to our Fundraising Efforts to Help Save a Child's Life  (we're leaving this next piece on our site becasue it's just Wonderful!)
~~~~~~~~~~~~~~~~~~~~~~~~~~~~~~~~~~~~~~~~~~~~~~~~~~~
Lowell Police Department and Officer Sean A. Collier Memorial Fund Team Up to Offer Youth Swimming Lessons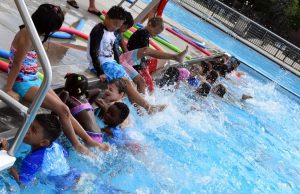 The Officer Sean A. Collier Memorial Fund, teamed up with the Lowell Police Department and the Massachusetts Department of Conservation and Recreation, (DCR) to provide free swimming lessons to 50 Lowell youth during the summer.
The Lowell Police Youth Services Program's Learn to Swim program was held from July 18-29 at the DCR's Raymond Lord Memorial Swimming Pool.  Children ages 6 to 16 were invited to participate for free.  Youth were partnered with volunteer swim instructors and learned to be cautious but comfortable in the water, as well as how to swim, float, and safely play in pools.
We are hoping to provide free swimming lessons again next summer.
The program is one of several initiatives organized by the Lowell Police Youth Services Program, which the Memorial Fund has participated in.  The Youth Service's Program includes after-school activities, athletics, and other ventures that emphasize health and wellness.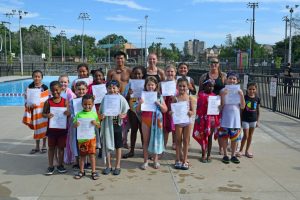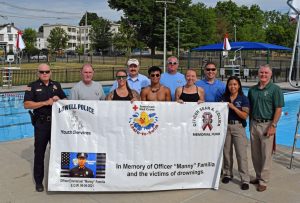 Memorial Fund Background
On April 15, 2013, two explosives went off near the finish line of the Boston Marathon, killing three and wounding 264 people. The three killed by the explosions were 29-year-old Krystle Campbell, 8-year-old Martin Richard and 23-year-old Lingzi Lu.
Three days later, on April 18, 2013, at approximately 10:30 pm, Patrol Officer Collier was shot and killed by the two suspects wanted for the terrorist bomb attack during the Boston Marathon. Officer Collier was ambushed and shot multiple times by the suspects while seated in his patrol car on the campus of the Massachusetts Institute of Technology. Officer Collier was transported to the hospital where he died.
The bombing suspects were tracked to Watertown, MA were there was a shootout with law enforcement officers. One of the suspects was killed and Massachusetts Bay Transportation Police Officer Richard H. Donohue Jr. (a Police Academy classmate of Sean's) was critically wounded but survived. Boston Police Department officer Dennis Simmonds was injured by an explosive device and he died of this injuries almost a year later on April 10, 2014. Eight other officers were also injured in the shootout with law enforcement officers.
The second suspect was apprehended the following day, tried and by unanimous decision sentenced to death on May 15, 2015.